About Flow Mach 3 Waterjet
---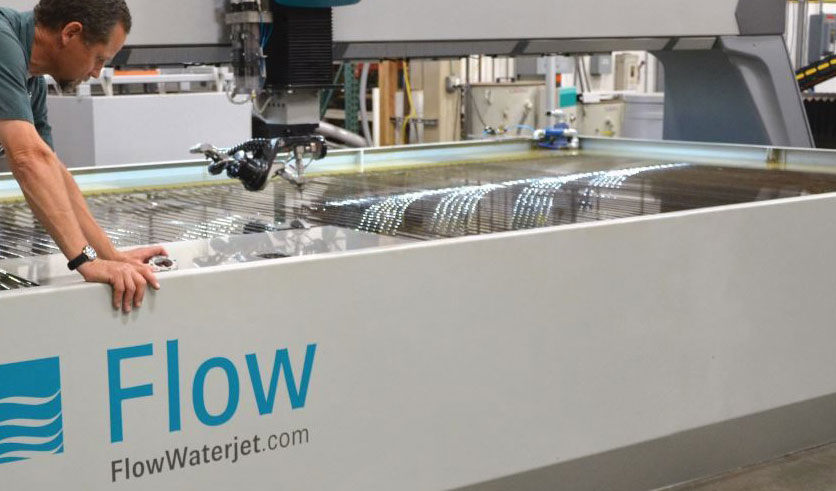 Flow Mach 3 Waterjets
The Mach 3 series waterjet cutting machines offer the world's most reliable ultrahigh-pressure pump, intelligent process monitoring, and an array of unparalleled options all integrated into the most powerful waterjet control available.
The Mach 3 Series waterjet cutting systems feature Flow's patented Dynamic waterjet technology with Active Tolerance Control giving you unbeatable accuracy, speed, and flexibility. Virtually eliminate taper with our Dynamic technology using angular compensation, and produce tight part tolerances, even at high speeds.
Flow's intensifier pumps are the most robust and easy to maintain pumps on the market today. You can expect continuous operation 24 hours a day, 7 days a week.