Advantages of Waterjet Cutting
---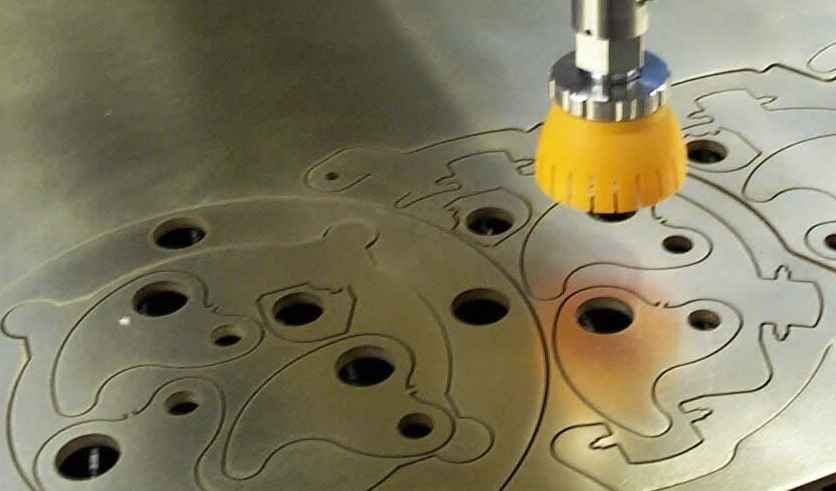 No Heat Affected Zone
---
There are many advantages of waterjet cutting. As opposed to flame, plasma & laser cutting, waterjet and abrasivejet cutting produce no heat affected zone to work harden the cut edges. Therefore you are able to cut various metals, plastics and other materials without melting, distorting or warping them.
Incredible Precision
---
Waterjet/Abrasivejet Cutting gives us a way to routinely cut precision parts with tolerances as close as ± 0.005" and better when required. Cutting is controlled by a computer and special software which follows profiles/part geometry designed using Computer Aided Design (CAD) software.
Cold cutting – no heat affected zones, no hardening
Omni-directional cutting – ability to cut in any direction
Perforates most materials without starting holes
Cuts virtually any material
Net-shape or near-net-shape parts (no secondary processing required in many applications)
Minimal fixturing required
Environmentally friendly
Reduces dust and hazardous gases
Does not workload material – stress-free cutting
Flexible machine integration
Saves raw materials (small cutting kerf width, nesting capabilities)
Faster than many conventional cutting tools